 Coffee Is A Universal Love
Like us, you want delicious, convenient single-serve coffee
but you don't want to hurt yourself or the planet to get it.
---
---
One morning not too long ago, we were scrolling through news articles while taking a break with a cup of coffee and a frightening infographic stopped us in our tracks.

"As Many As 9 Billion K-Cups® Go Into Our Landfills Each Year."1

Well, we were using K-cups® and didn't realize we were contributing to such an environmental detriment! Not only that, the thought of forcing high temperature water through such plastic caused us to wonder what additional harmful chemicals we could be drinking in each cup of already chemical-laiden mainstream coffee 2 we made for ourselves.

It wasn't long before we were hot on the trail to figuring out with whom to partner in the field of biodegradable and compostable plastic, and we didn't stop there! We were committed to building a healthier, more delicious cup of single-serve coffee from the ground up, opting for certified Fair Trade and Organic (chemical-free) beans. We've perfected our roasting process and bring all of the benefits of this work right to your hands.
We feel good about making it as easy as brewing a single cup of coffee in the morning for each of us to be able to take responsibility for our environment. Something as simple as your coffee can create a more sustainable future and you can do this one cup at a time.

Join a community that believes in consuming products that help rather than harm our precious environment. Even better- the coffee you drink can be healthy for you while also putting money into the homes and local economies of coffee farmers. That is a win all around and you've barely even begun your day!
With XO Coffee, We bring you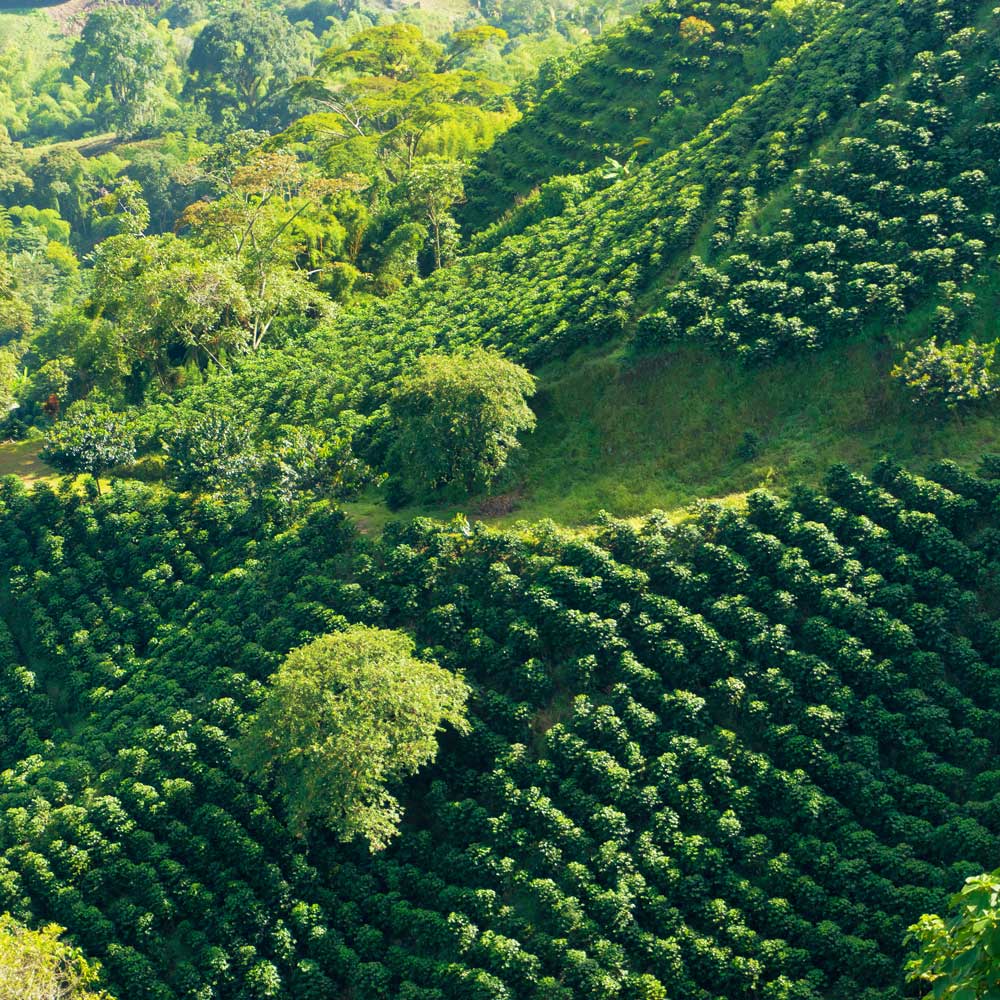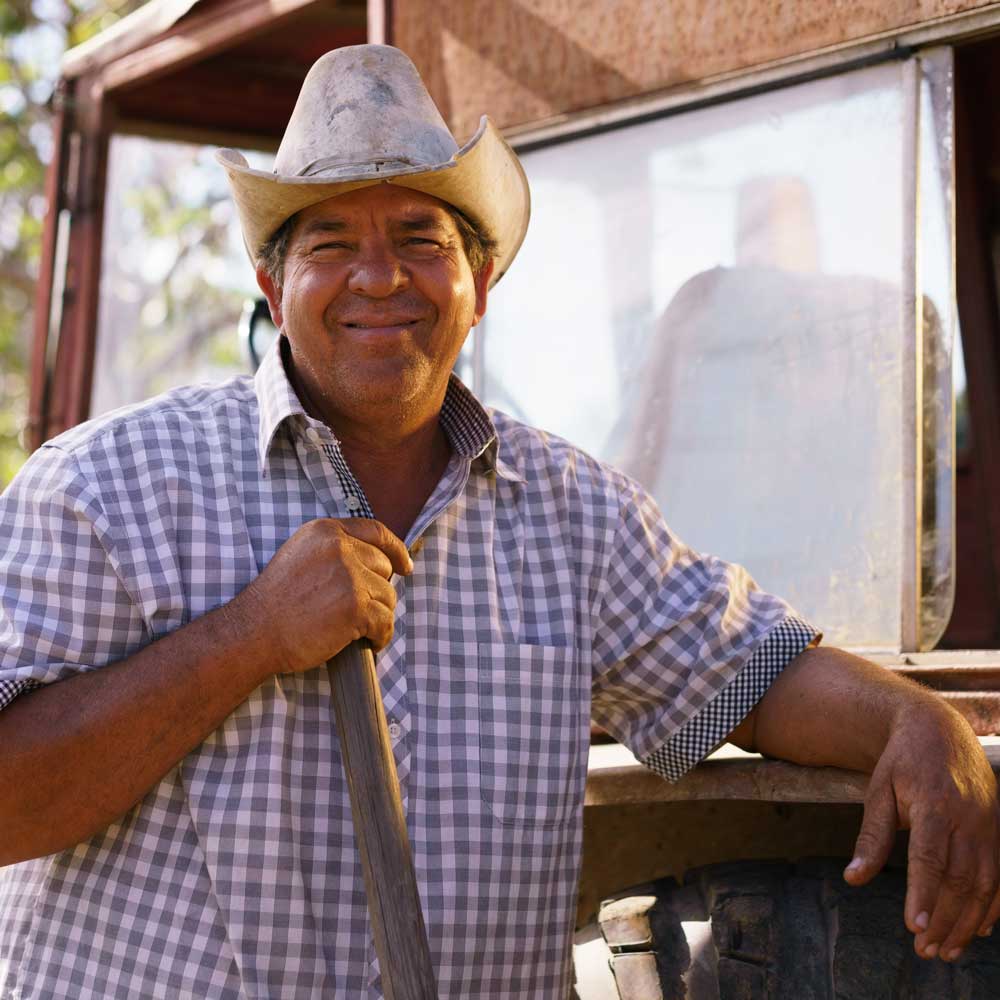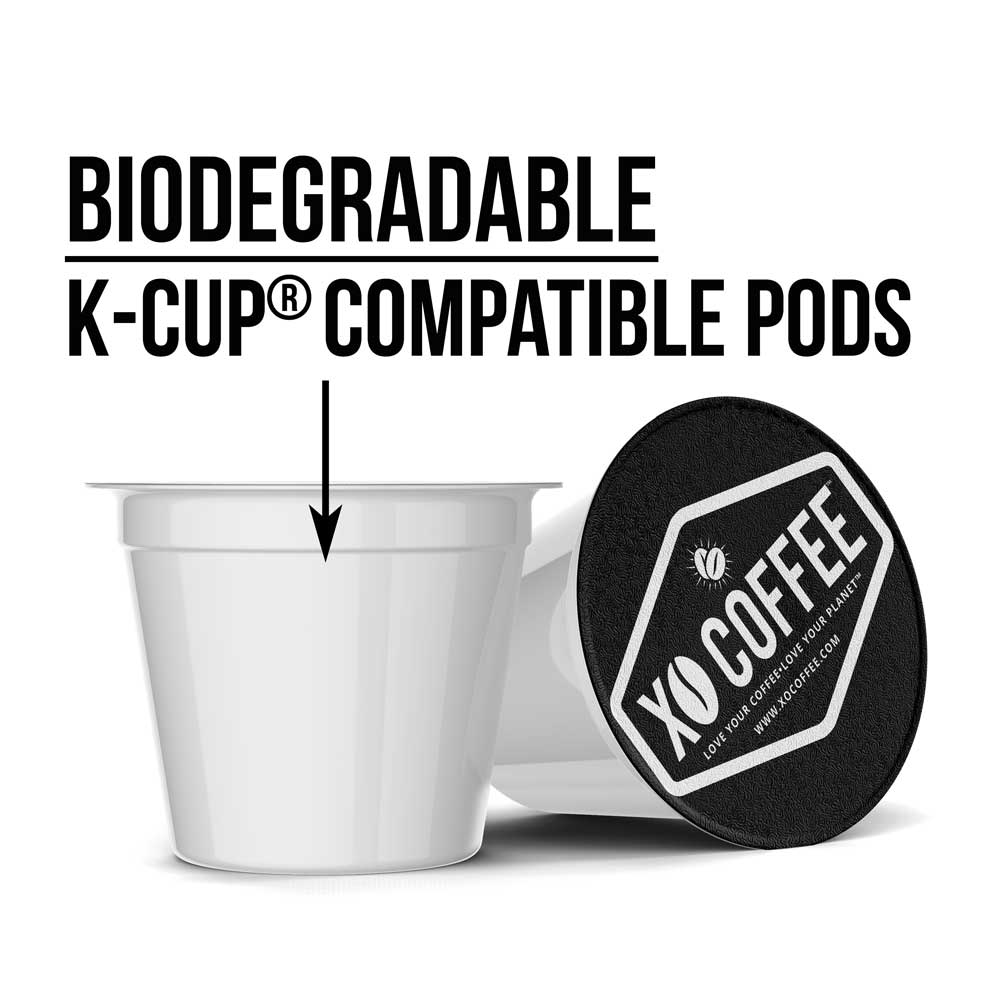 And, a SWISS WATER® DECAF that uses an all natural, chemical-free process to keep the delicious flavor
(without the buzz)