Imagine wrapping your hands around a mug of delicious coffee that benefits the planet and is healthy, too.
XO Coffee is: Organic, Fair Trade in Single-Serve Biodegradable Pods
Organic, Fair Trade Coffee
In Single-Serve Biodegradable Pods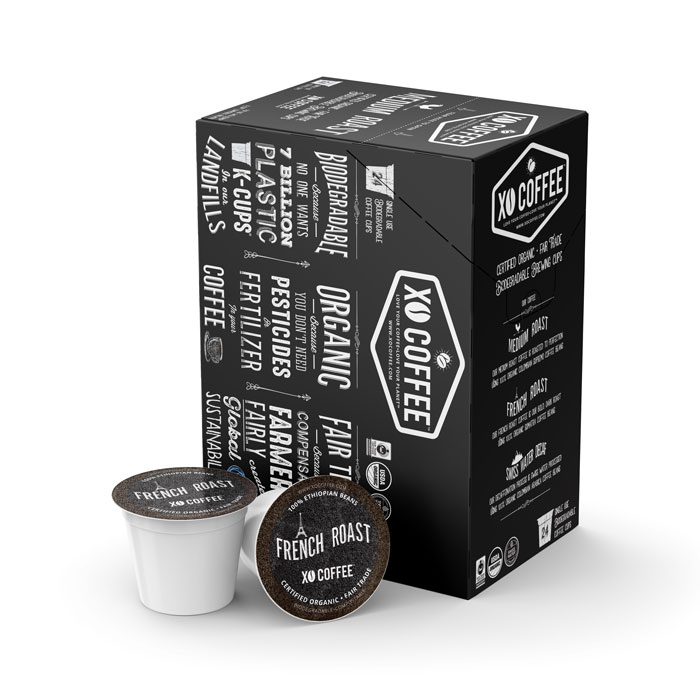 • K-Cup® Compatible
• Use Your Brewer Or Ours
Shop Now

XO Coffee Is Organic
You deserve a healthier cup of coffee. The beans we've chosen for you are grown without the use of chemicals, non-natural fertilizers and genetically modified organisms. You can feel good about each cup of coffee you drink because all of our products are certified organic.
Organic farming methods protect natural resources, promote biodiversity and prevent soil erosion. No pesticides, no GMOs, no worries. When you drink our organic XO Coffee you're helping take good care of our planet's coffee fields, one cup at a time.
Also, chemical-free, organic coffee is healthier and even tastes better.

Learn More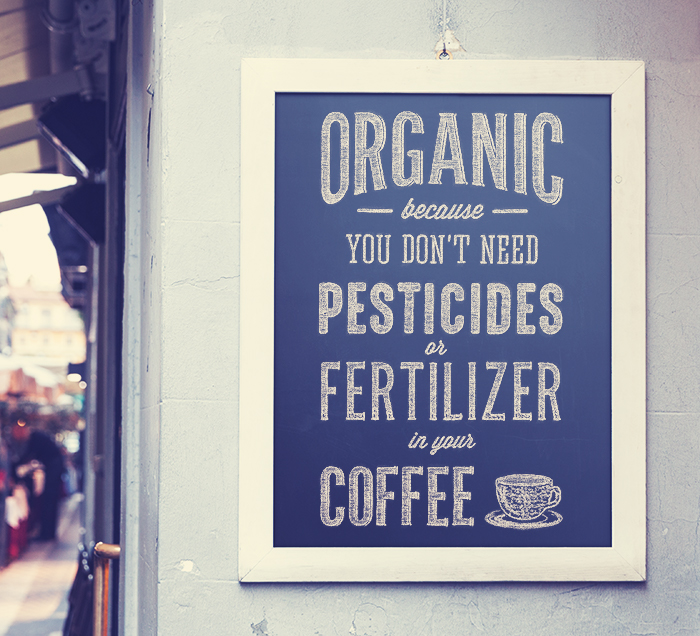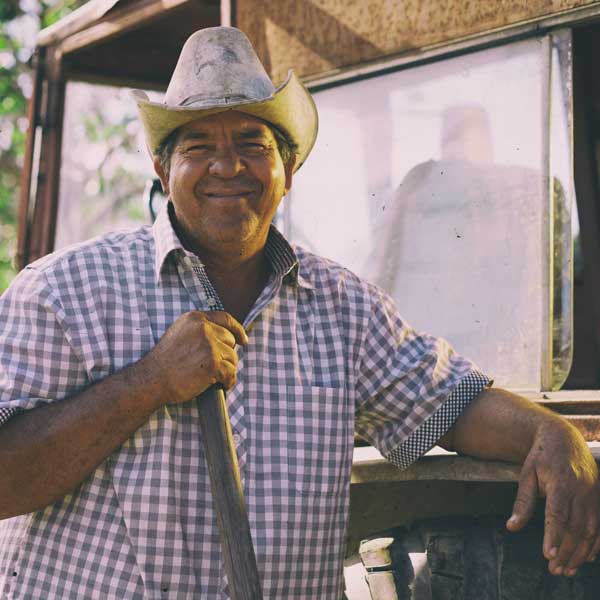 Fair Trade Coffee
We wanted to make it easy for you to take part in something special just by grabbing a cup of coffee. Imagine each cup of coffee that you drink throughout the day going to help pay for homes, schools, and jobs!
Fair trade ensures that coffee farmers get a taste of the profits too. All XO Coffee is certified by Fair Trade International which ensures that the farmers who grow the coffee beans receive fair compensation to cover the cost of sustainable production, plus additional premiums and more.
We wanted to be a part of fair trade because we believe that fair trade is the right way to do business, for the coffee farmers and their families. It creates a more sustainable arrangement for them, their communities, and the coffee we all love.
Learn More
Biodegradable K-Cup® Compatible Pods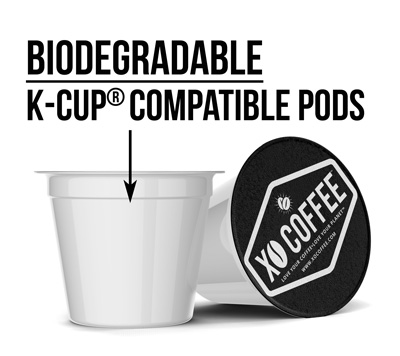 We are working hard to provide our customers with a 100% biodegradable, organic, fair trade, single-serve coffee that tastes great. We're very close to our goal. Our pods are 99% biodegradable, but we won't rest until they're 100%.
The only part of our coffee pods that still aren't biodegradable is the internal filter mesh. To date, we haven't found a biodegradable version capable of withstanding the heat of our production process. But we're not giving up!
Some people ask us why we bother if we can't achieve 100% compostability yet. Well, because all reduction in permanent waste makes a huge difference. Together, we can reduce the garbage being generated by single-serve coffee.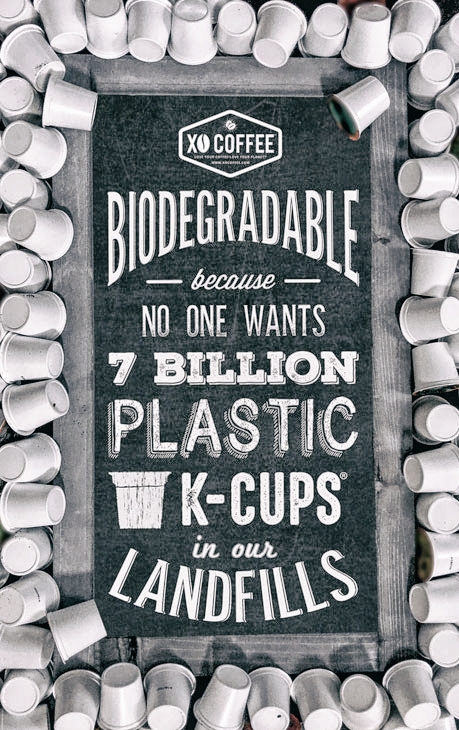 Works With Your K-Cup® Brewer
But You'll Like Ours Even Better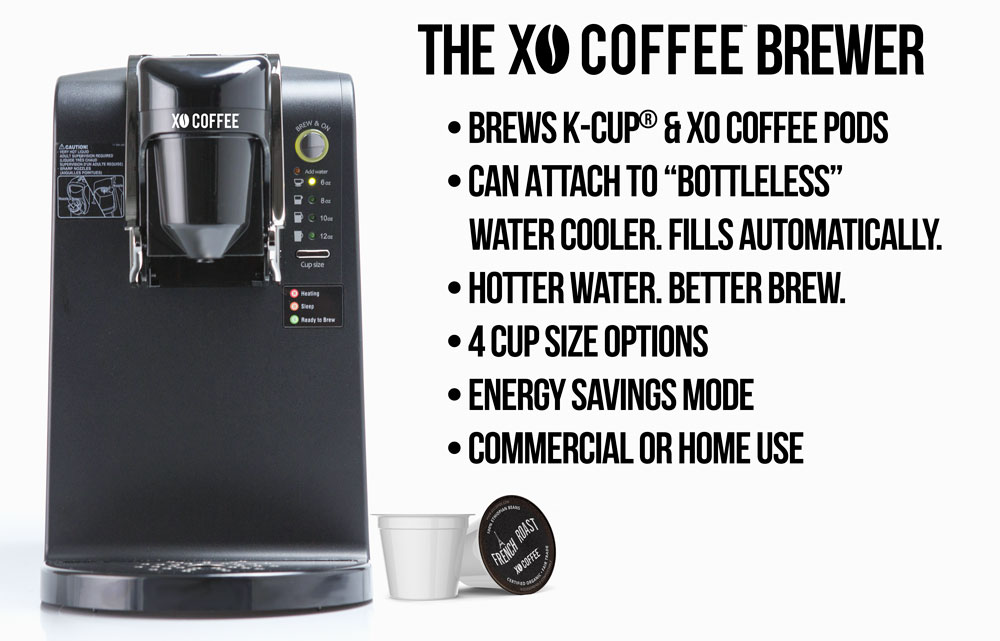 Choose From 3 Types Of XO Coffee
Medium Roast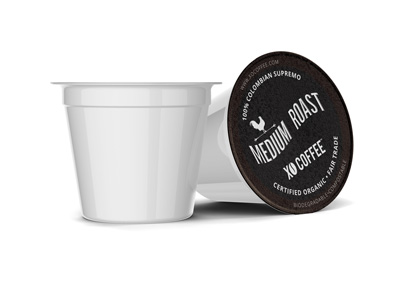 Our Medium Roast is our breakfast blend that is a balance between the effects of our roast process and the original bean's brightness and natural flavor. It is most similar to a certain doughnut chain that shall remain nameless. Our medium roast accentuates the bean's existing body and acidity for a delicious completeness with some notes of fruit and acidity.
Get Mine
French Roast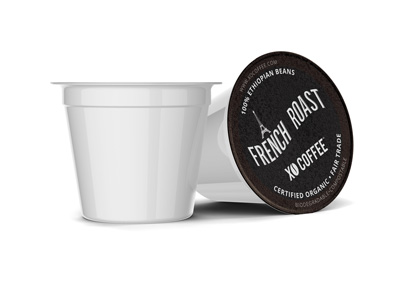 Our French Roast has been cultivated to showcase a rich taste and bold body through a carefully dark roasted process. The notes of this process end up in your cup. The bean has almost been fully caramelized in roasting creating a velvety robust flavor with almost no acidity. This roast is what people choose when they enjoy coffee from a Seattle coffee chain.
Get Mine
Swiss Water Decaf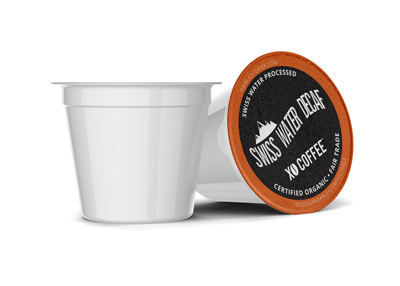 Imagine a full-flavored, 99.9% caffeine-free coffee that was made without the use of harmful chemicals - and you'll have imagined what we feel is the best decaf on the market. Unlike the majority of decaffeinated coffee, we use s patented green coffee extraction process to draw the caffeine out while preserving the bean's rich flavor.
Get Mine