CT1 Countertop BottleLess Water Cooler
Only 17.5"-Inches Tall! Fits On The Counter Under Most Cabinets
Stainless Steel And ABS Black Plastic Cabinet For Commercial Or Home Use
100% Stainless Steel Cold & Hot Reservoirs Protect Water Purity & Cooler Longevity
Water Purified By 1,200 Gal. Certified Water Filtration System (Included)
Installation/Set-Up Kit With Step-By-Step Instructions Included
Instant Cold Water & Child-Resistant Hot Water Faucets (Cold Drinks, Hot Tea)
Same capacity as standing coolers
Description
Big Things Really Do Come In Small Packages
Our CT1 Countertop BottleLess water cooler (sometimes called "point of use" coolers) is designed for offices, warehouses, factories, waiting rooms, gyms – and even homes. When floor space is at a premium, you can still have unlimited instant hot and cold pure water. The typical distance between the counter and the bottom of the cabinet above is 18″ inches. Our CT1 Countertop water cooler is 17.5″ inches tall fitting on most countertops (under the cabinet).
But the CT1 does not skimp on capacity. We've packed the same chilling and heating capacity into this smaller cooler.
Turn Your XO Coffee Brewer Into A "Self-Filling" Brewer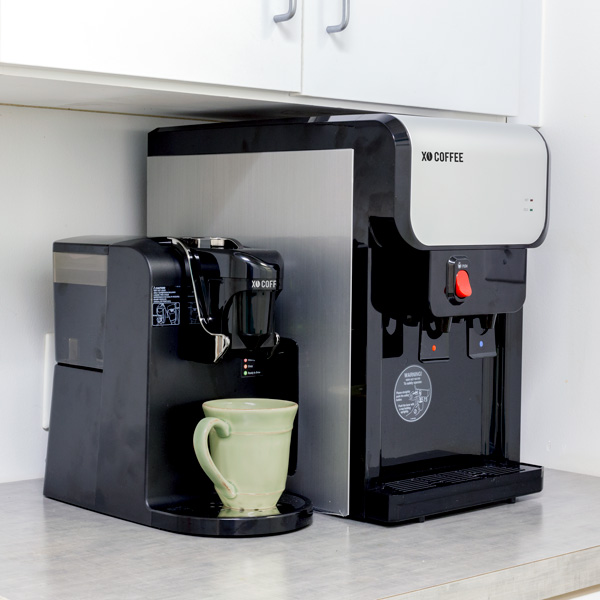 Our XO Coffee Brewer can connect to any water supply so that it becomes "self-filling". The easiest way is to have our CT1 BottleLess cooler on a sink countertop. Then, the purification system will purify the water "feeding" your bottleLess water cooler AND your XO Coffee Brewer. (Make sure you purchase the optional plumbing attachment when your purchase your brewer.
The CT1 cooler comes with everything you need for pure, delicious water – our high capacity Twist-Off water purification system, installation kit, and step-by-step instructions. The coolers use a standard electrical outlet and are perfect for typical usage of up to 30 people.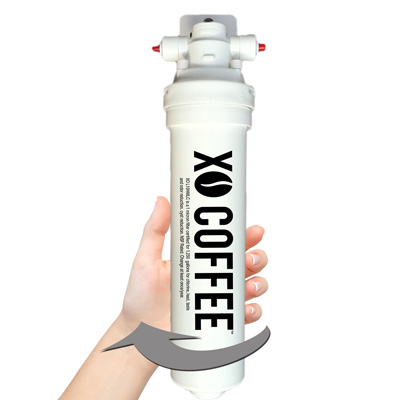 The Ultimate (Included) Water Filtration
Our Twist-Off purification is included with your CT1 BottleLess Water Cooler. It's the ultimate in "user friendly" water filtration. This 1-micron filtration system is independently certified for 1,000 gallons for chlorine, lead, cysts, bad taste and odor reduction. That's the same amount of water as 200 of those big 5-Gallon bottles! This filter has been independently tested to NSF Performance Standard 42 and Standard 53. Replacement of the filter cartridge is completed in seconds. Just remove the filter cartridge from the permanent head with a twist of your wrist. The new filter cartridge is just as easily replaced by threading it into the head and twisting the other direction.